Infographic - GIV - Bubbles, tantrums and the value¹ rotation
Infographic - GIV - Bubbles, tantrums and the value¹ rotation
Monday 05 April 2021
Research / Market
Rising US bond yield amid hopes of economic recovery are causing the markets to question whether the Fed will pause its bond-buying programme (taper tantrum²), but the central bank is unlikely to do it in the short-term. However, the Fed's stance to stay accommodative is creating some fears about the return of inflation and this has implications for investors.
INVESTMENT THEMES
US INFLATION SHOWS SIGN OF LIFE
A demand resurgence and an increase of food prices are signs of a possible return of inflation. Hence, investors should stay cautious and agile in their government bond exposure, by using flexible fixed income solutions.
COCKTAIL OF EARNINGS RECOVERY AND CYCLICAL STOCKS
We expect economic improvement to boost profitability this year. Investors should explore Cyclical³ and Value stocks (Europe, Japan, financials) that will benefit from earnings growth, but should stay focused on stock selection.
CASE FOR EMERGING MARKET INVESTING REMAINS STRONG
Despite near-term volatility, EM fixed income may remain an engine of returns for global investors. In equities, certain markets such as those in EM Asia offer exposure to growth at attractive prices, but bottom-up⁴ analysis is key.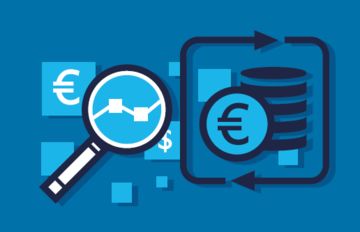 SEARCH FOR YIELD CONTINUES IN CREDIT
Credit metrics may improve in light of recovering corporate fundamentals. In addition, central banks should continue their asset buying programs, but investors should not lose sight of credit selection and look for relative value across regions.
FAVOUR EQUITIES OVER BONDS AND STAY DIVERSIFIED
Investors should play the recovery through equities but avoid expensive areas, such as hyper growth and expensive tech stocks, that display stretched valuations. The rotation towards value and cyclical markets will continue. In equities, EM Asia and Japan, the most cyclical stocks are favoured. Credit is still an important component of fixed income portfolios. Going forward, investors should track the pace of US bond yield movements and make provisions for higher inflation. A dynamic, agile approach, coupled with highly diversified portfolios, would allow for optimum diversification and enhanced sustainable returns.
¹Value: Stocks considered underpriced given the performance of the underlying company
²Taper tantrum: Surge in yields as a result of central bank announcing a winding down of Quantative Easing
³Cyclical: Investment whose price movements follow that of the wider economy.
⁴Bottom-up: Investment strategy focusing on the analysis of individual stocks and rather than on macroeconomic cycles and market cycles.
For illustrative purposes only. This publication is provided for information purpose only and does not constitute and offer, commitment, advice or recommendation to make a purchase of securities or enter into any such transaction. It may not be distributed to anyone or in any jurisdiction that would make such distribution unlawful. The information contained herein has been obtained from sources believed to be reliable but has not been independently verified, although Amundi and its affiliated companies believe it to be fair and not misleading. Such information is solely indicative and may be subject to modification from time to time. Any opinion or view expressed herein is subject to change without notice. We do not accept any liability whatsoever whether direct or indirect that may arise from the use of information contained in this publication.
This publication is not intended for residents or citizens of the United States of America or to any «U.S. Persons», as this term is defined in SEC Regulation S under the U.S. Securities Act of 1933. The information contained in this publication is deemed accurate as of 9 March 2021. This advertisement or publication has not been reviewed by the Monetary Authority of Singapore.